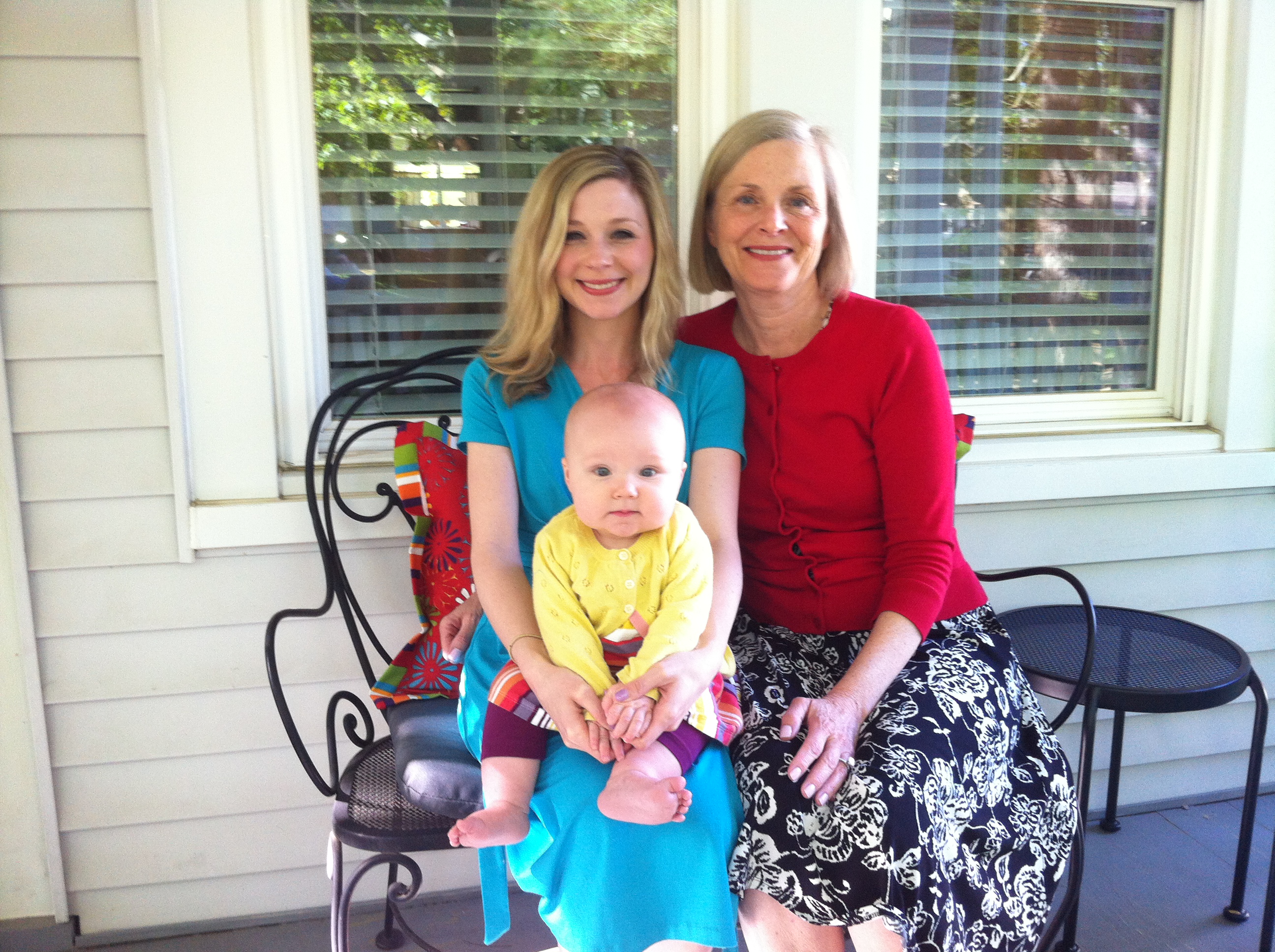 It's Mother's Day weekend, which I have come to associate with … the beginning of front porch weather! Sorry, Mom. Keep reading. In my preparation of the porch, I have noticed a gift you've given me that only a mother could so subtly and beautifully bestow.
I live in an old house in Kirkwood that lives to the front with a small, wooden covered front porch we treat as an extension of the living room. During pleasant weather and sometimes not so pleasant, it's where we spend much of our time starting Mother's Day through October. Mother's Day represents the physical kick-off of front porch season as it is usually one of the first summer holidays we celebrate on the porch. We will sit on the porch talking and watching my daughter and nieces and nephews play. I will serve cocktails and appetizers out there. This year, I am serving a cocktail inspired by my mother. You can see the recipe HERE.
However, as I've been preparing for our Mother's Day celebration and focusing on preparing the porch, my mom has been by my side. I suddenly realized that my front porch is a place I love and associate with Mother's Day for so much more than the event or the start of warm porch weather. Naturally, it's my mother.
The front porch is a symbol of the close relationship with my mother and the relationship I hope to achieve with my daughter. We spend so much time on this porch that decorating and preparing it has become a project my mother and I work on together every year around Mother's Day. It's like a precious ritual to talk, plan and, of course, shop! We change the layout of furniture to make it more like a family room. We get inspired together on the iPad looking at our favorite Southern Living or Martha Stewart articles. That led to my husband painting the beadboard ceiling aqua blue as a nod to an old southern tradition. We spend time shopping and getting ideas online at places, such as Restoration Hardware, Ballard Design, Pottery Barn, Grandin Road and Anthropologie. Then, we head to Target and Pier 1 for good deals on pillows, cushions and cocktail tables. We plan holiday décor, such as red, white and blue lights that we string around the interior perimeter. As the porch changes and evolves over the years, it's like another layer or dimension to our relationship, and I end up with valuable motherly influence and guidance along the way.
Then, there are the times we spend together on the porch. In fact, it seems like a lot of my memories with my mom and as a mom happen in this spot. It's where we celebrate, entertain, relax, plan, cry, play, fight, eat, drink and laugh. It's where my mother and I talk late into the night and eat sweet, drippy popsicles from the ice cream truck with my daughter. It's where we wept as we read an article by a young woman who cooks from her deceased mother's recipe books when she needs to feel close to her. These times and this relationship are the most influential of my life and form me as a woman and a mother.
As my mother says, "Everything is a little better on the front porch." That's true, Mom. For me, it's because of you. You have turned a space made of wood, nails and open air into a symbol and reminder of your love, support and shelter. And you have equipped me with the ability to recognize it and cherish it.
I truly feel blessed for every day I can spend on the porch with my mother whether we're out devising a new color scheme, playing on it with my daughter or using it as a celebratory spot for Mother's Day. And every year that I can celebrate Mother's Day as a daughter with my mother and as a mother with my daughter is twice as sweet.
Thank you to my mother and all mothers, even future ones. May you be cherished and celebrated not only this Mother's Day but also every day.
Kristin
(Don't forget to check out this special Mother's Day cocktail we will be serving this weekend!)