We meet many of our clients when they are in the initial phase of purchasing an older house. They come to us with the question "do we build a new home, or renovate what we have?"  To be honest, this isn't always an easy question to answer.  As we work with them through the process, they all come to different conclusions for their own reasons.
In reality, the cost of a new custom home and gut renovation are closer than you may think. For most, the deciding factor comes down to other matters, not the cost. Sometimes a loan for a new custom home is easier to acquire than a major renovation. For others, a renovation may mean, "We're still stuck with those 8' ceilings!" And for some, it's important to save some of the original home because they love the look of the exterior and style within the neighborhood.
Over the next couple weeks, we will be featuring two homes – one that we just completed and another we are putting on the final touches. The first home is a family who decided on a gut renovation and addition that included tearing off the roof and raising the ceiling. The dramatically different moves still end with a perfectly beautiful home for their tastes and desires. The second home is with a family who decided to tear down and build new after investigating the possibility of renovating.
To get started, here's a sneak peek at the first home, the custom addition and renovation in Frontenac, Missouri. The family purchased an older ranch home. After sitting down with us and talking through the pros and cons of renovation versus building new, they ultimately decided to proceed with a gut renovation and addition. Here's a look at the progress!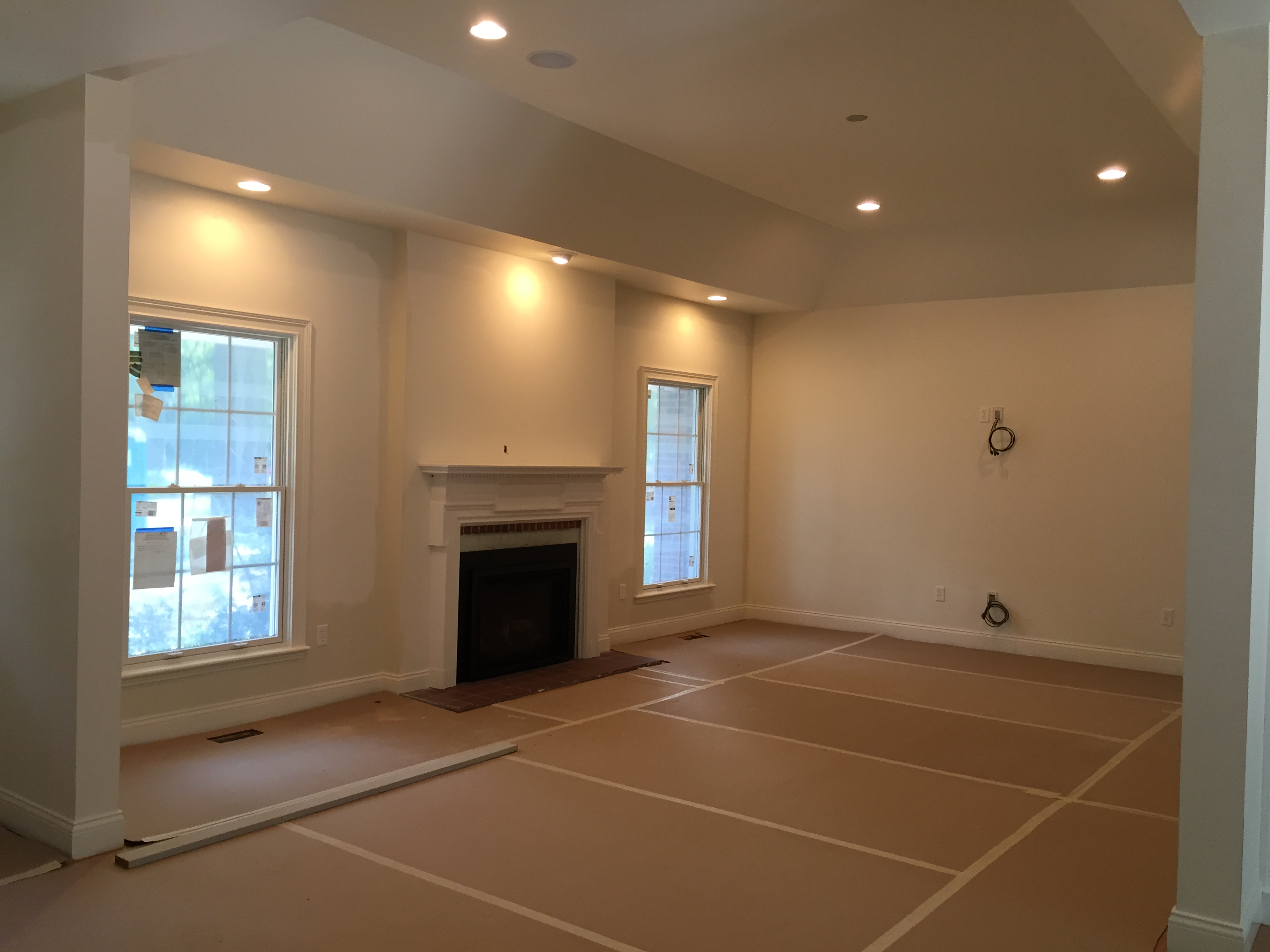 We Raised The Roof. Literally.
The original roof was torn off, protection was added, and we increased the roof pitch. This allowed for the higher ceiling height and coffered ceilings to update the interior spaces and make them feel larger and more luxurious. The raised ceilings were an important part of the renovation for this family, so they were thrilled when this was accomplished.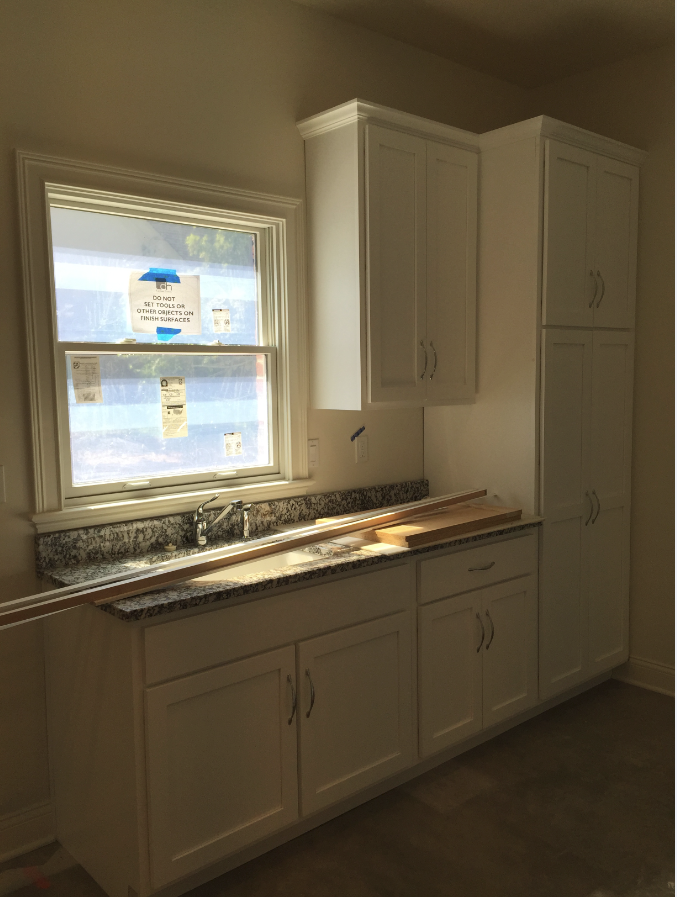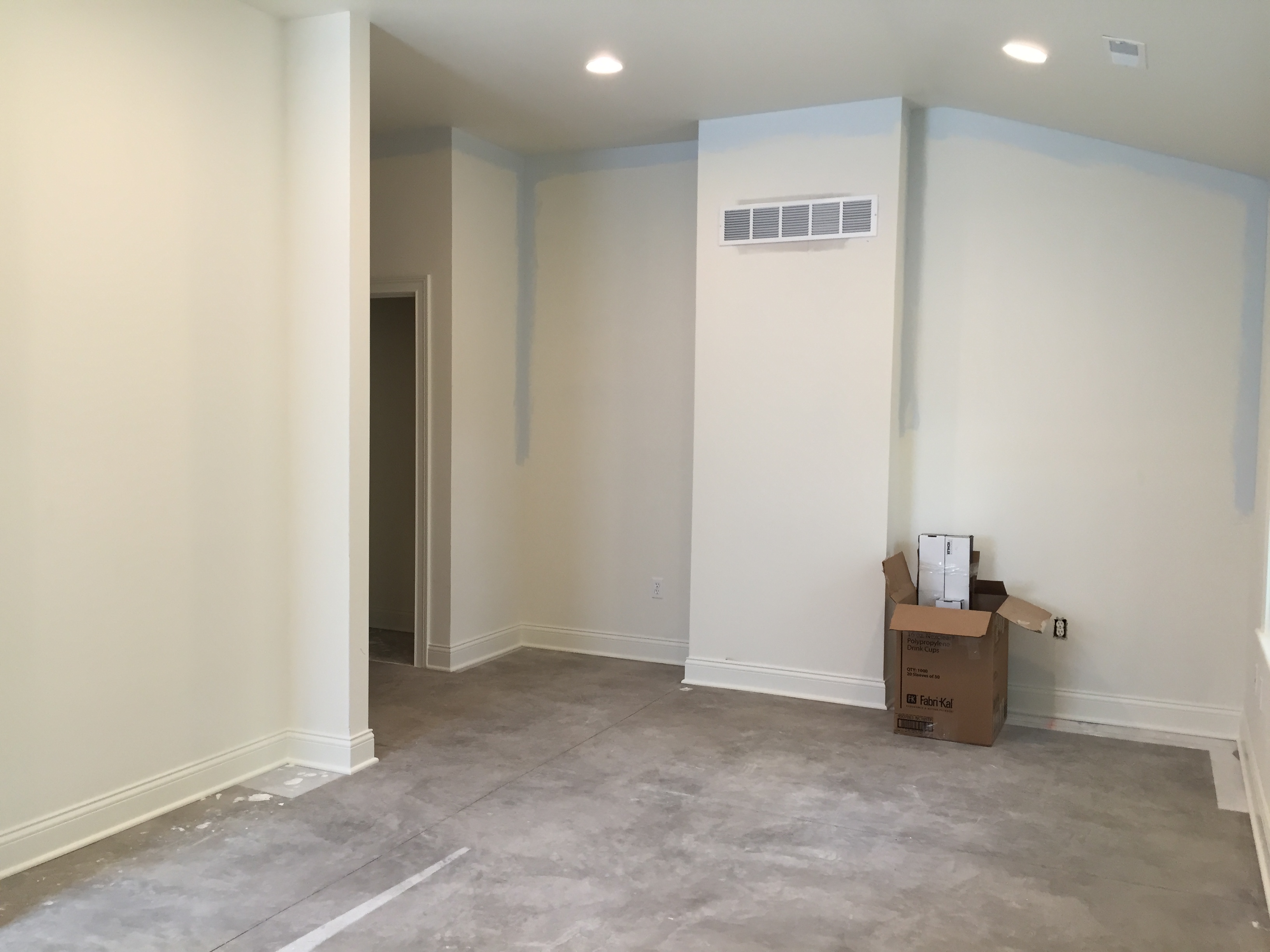 Laundry Room Addition
To add more living space, the original garage was converted to a laundry room plus large activity room to accommodate working from home and activities with the kids. This simple change added an immense amount of living space for the whole family.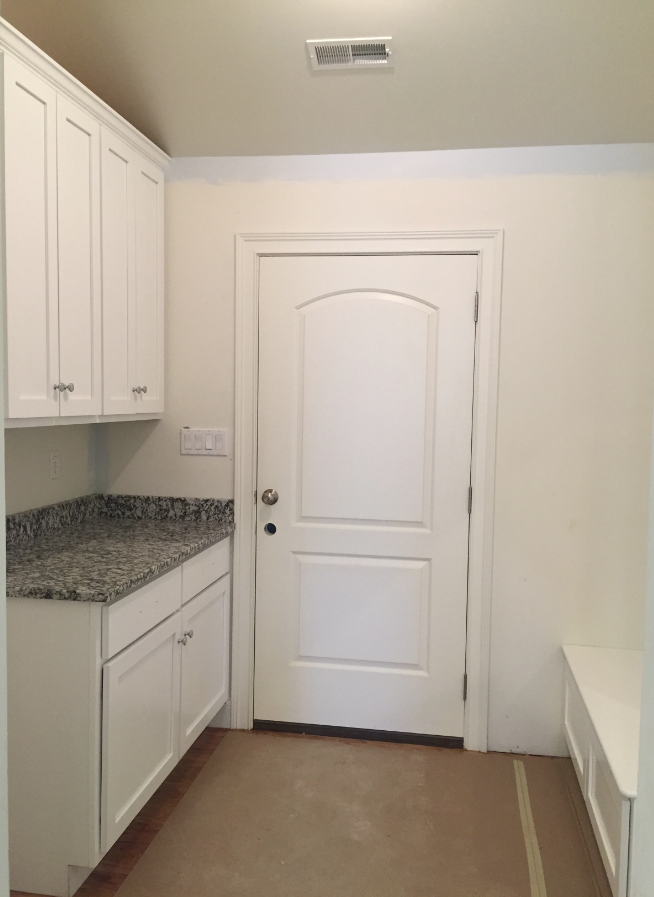 Everyone Loves A Grand Entry
The family foyer entry from the new three-car garage features a communication center and bench with drawer space, great for keeping the house organized and keys from getting lost.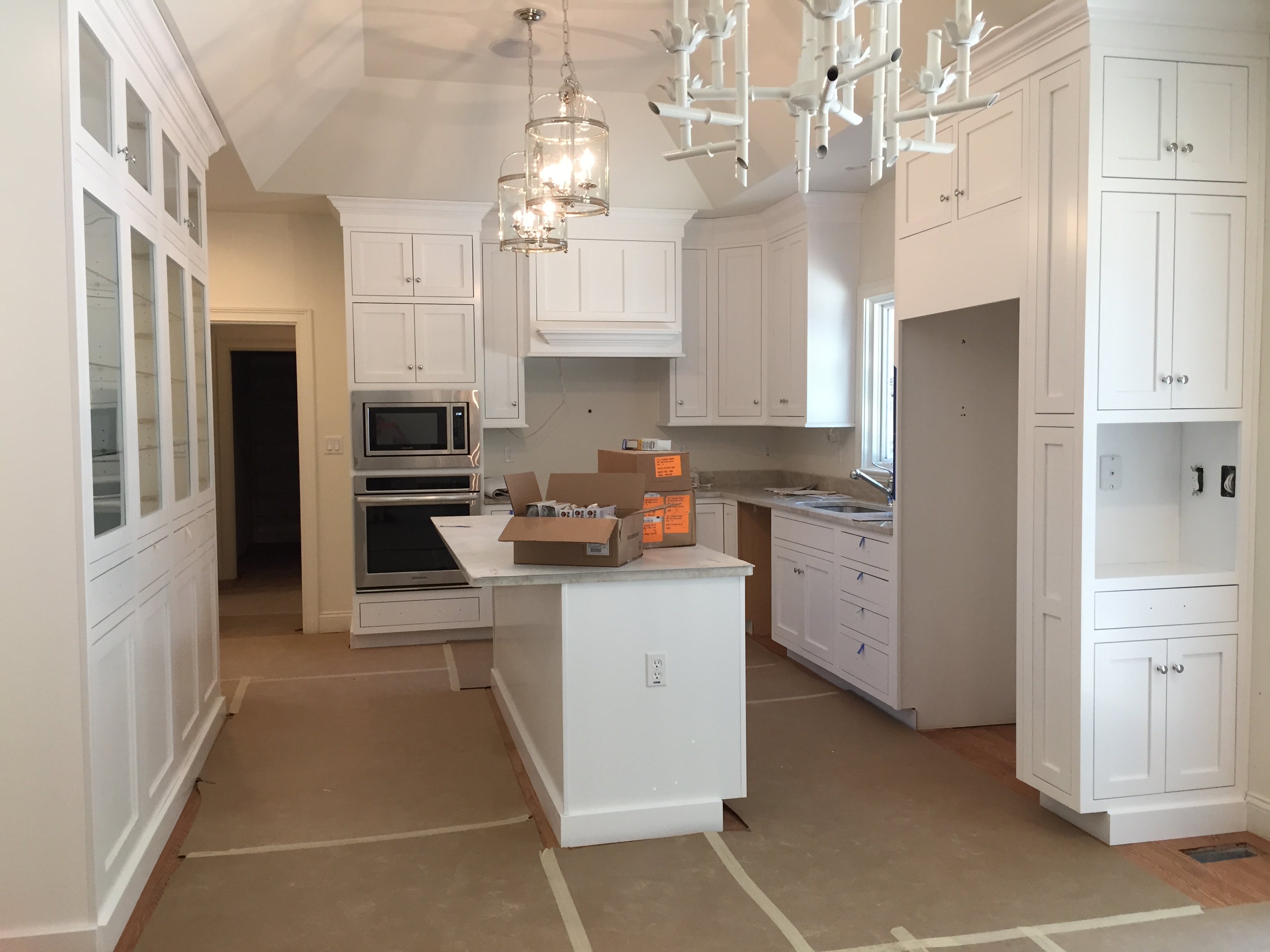 What's Cookin', Good Lookin'?
You would never guess this kitchen is in an "old" ranch. It features custom cabinetry with a wall of pantry cabinetry with glass that is breathtaking!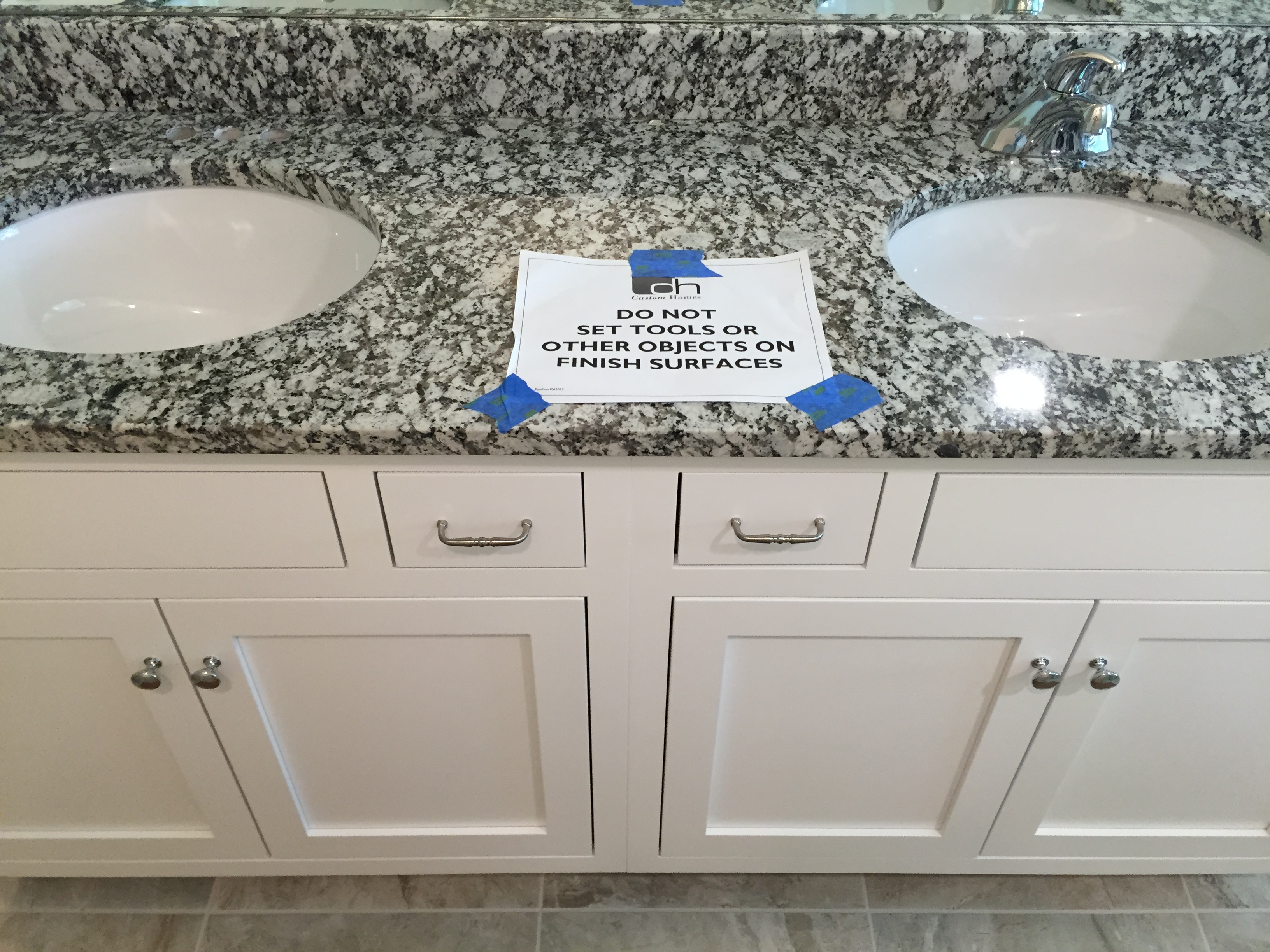 Guest Bath Extraordinaire, Your Guests Might Never Leave!
The hall bath features beautiful cabinetry, double-bowl sinks with granite tops, shower/tub with subway tile surround and a private potty area.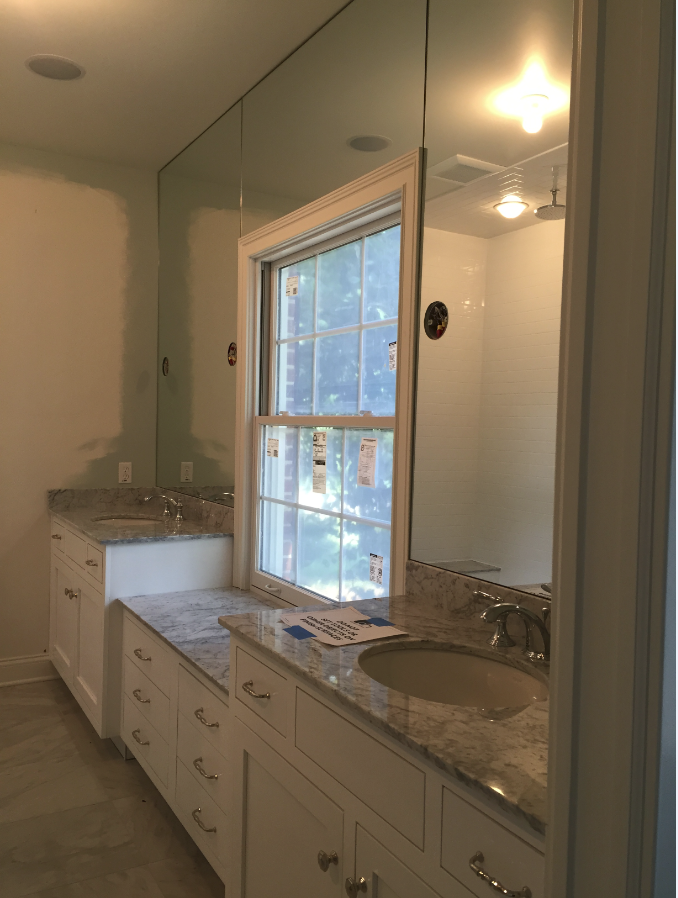 Master Bathroom Retreat
This master bath is luxurious with his-and-hers vanities with a mirrored wall that makes the space feel larger and improves the light. If you're ever looking to make a space look larger, mirrors and light paint is a great way to create the illusion of space! We also love the large master shower with rainhead and seat.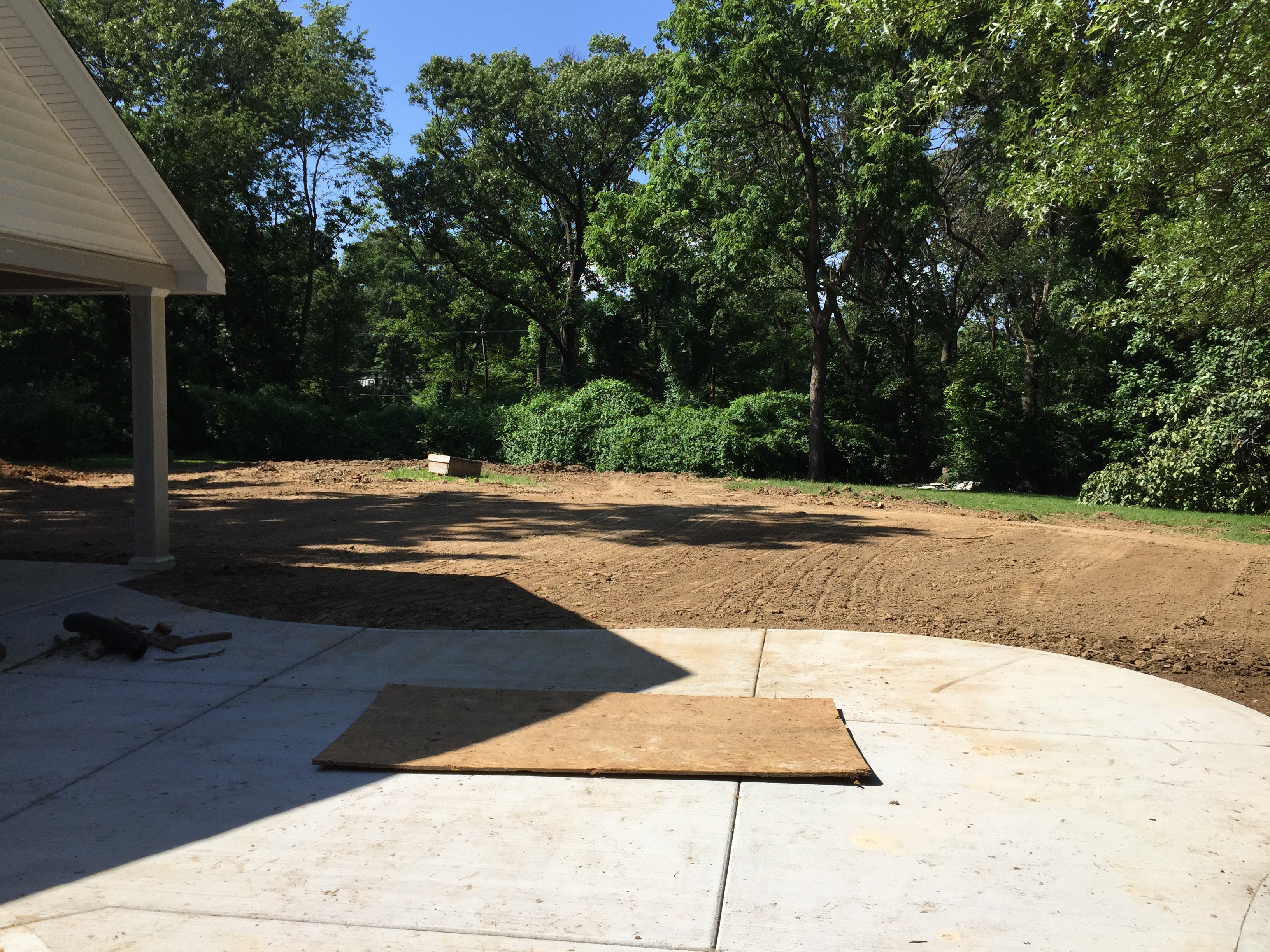 Private Outdoor Oasis
The addition of the new 3 car garage creates a private L-shape in the backyard. The addition of a covered outdoor living area off the garage and patio connecting the outdoor living area and main house creates a perfect entertaining retreat. Can you imagine the parties this family will be able to host in this great space?
This family chose to renovate and we're thrilled with the progress. In our next blog, we'll be featuring the complete new build home. We'll also be sure to update you with more completed pictures as this addition and renovation in Frontenac get completed! You can see the full photo album HERE.