Many people delay a renovation or the addition they've been dreaming of because of a perceived physical barrier – size of the space or even a structural obstacle. We, at DH Custom Homes, say those things do not have to stand in your way. We have a lower level home theater under construction in Chesterfield to prove it. In our blog Size Doesn't Matter- Part 1 we described the plan for the theater and the challenges we had facing us.
We were first introduced to Suzanne and Jeff Davis of Chesterfield by Terry Mottin, vice president of Custom Design & Installation (CDI) because of the challenges of the project. We met with the homeowners and Mottin to discuss the challenges – including limited space and structural items – and created a plan. The limited space meant every square inch needed to be maximized to create the desired theater experience. We field-measured the space to understand the physical boundaries, including height, structural beams, electrical panels, mechanical equipment and ductwork.
The existing ductwork provided challenges. We had to work carefully on a plan with a team of professional contractors to create modifications that made sure the rooms were built safely and accurately.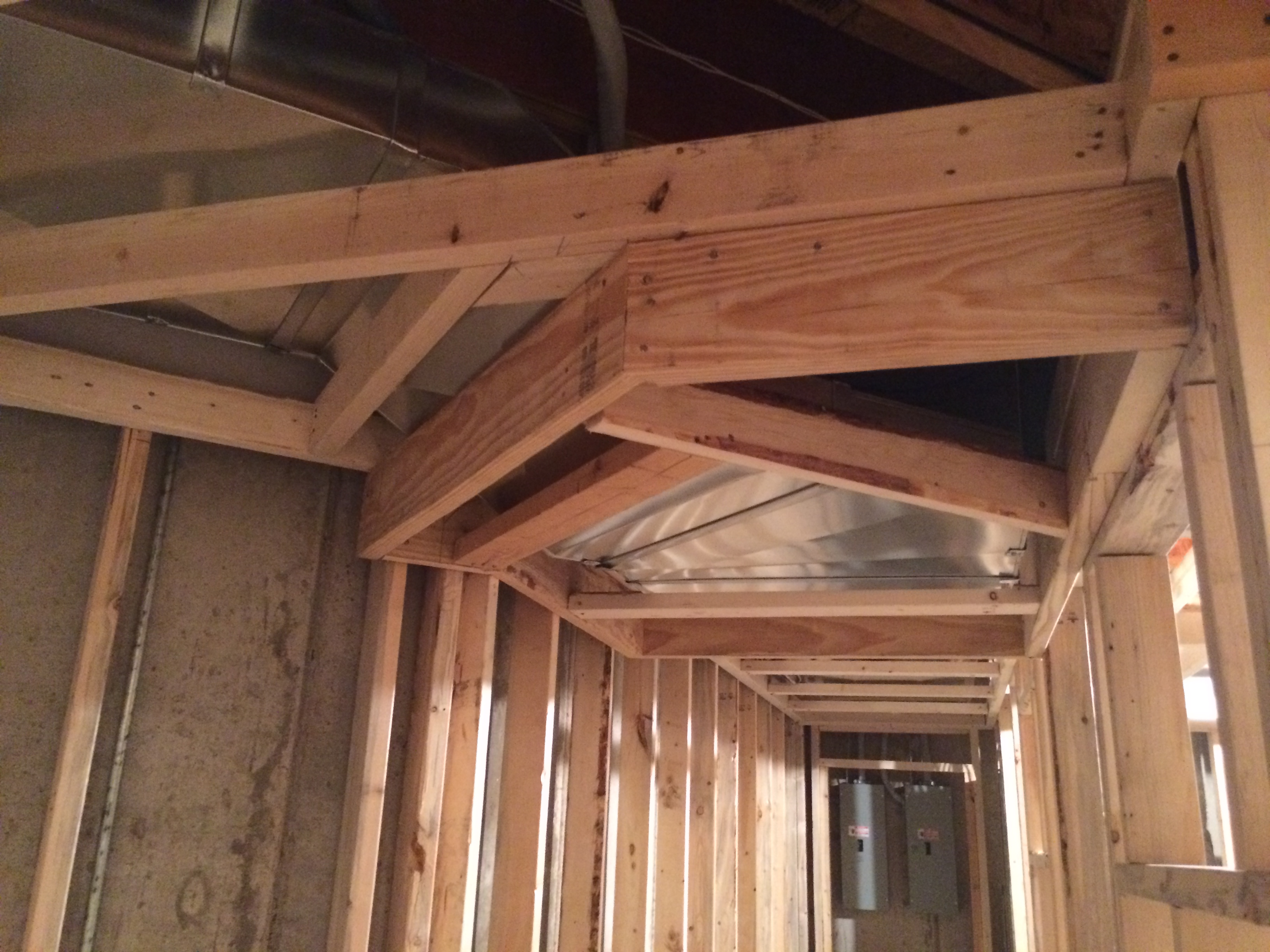 The ductwork was taken down, resized and reinstalled in accordance with professional plans to ensure there would be no compromise to the HVAC system and to properly heat and cool the new theater.
As a part of the comprehensive sound-proofing plan for the home theater, the ductwork was also insulated. Now the parents can enjoy a relaxing movie night without worrying about waking the kids.
This isn't the first time DH Custom Homes has altered ductwork to create attractive finished spaces for homeowners. We resized ductwork when finishing a basement in Fenton to improve the ceiling height and create a more luxurious finished lower level space. You can view that blog here. 
What we experience time and again at DH Custom Homes is: With a little creativity and a lot of expertise, many structural elements can be resized or remodeled to create a homeowner's vision. If you've been thinking about renovating or remodeling but think there may be a structural or space issue preventing it, contact DH Custom Homes for a free in-home consultation.