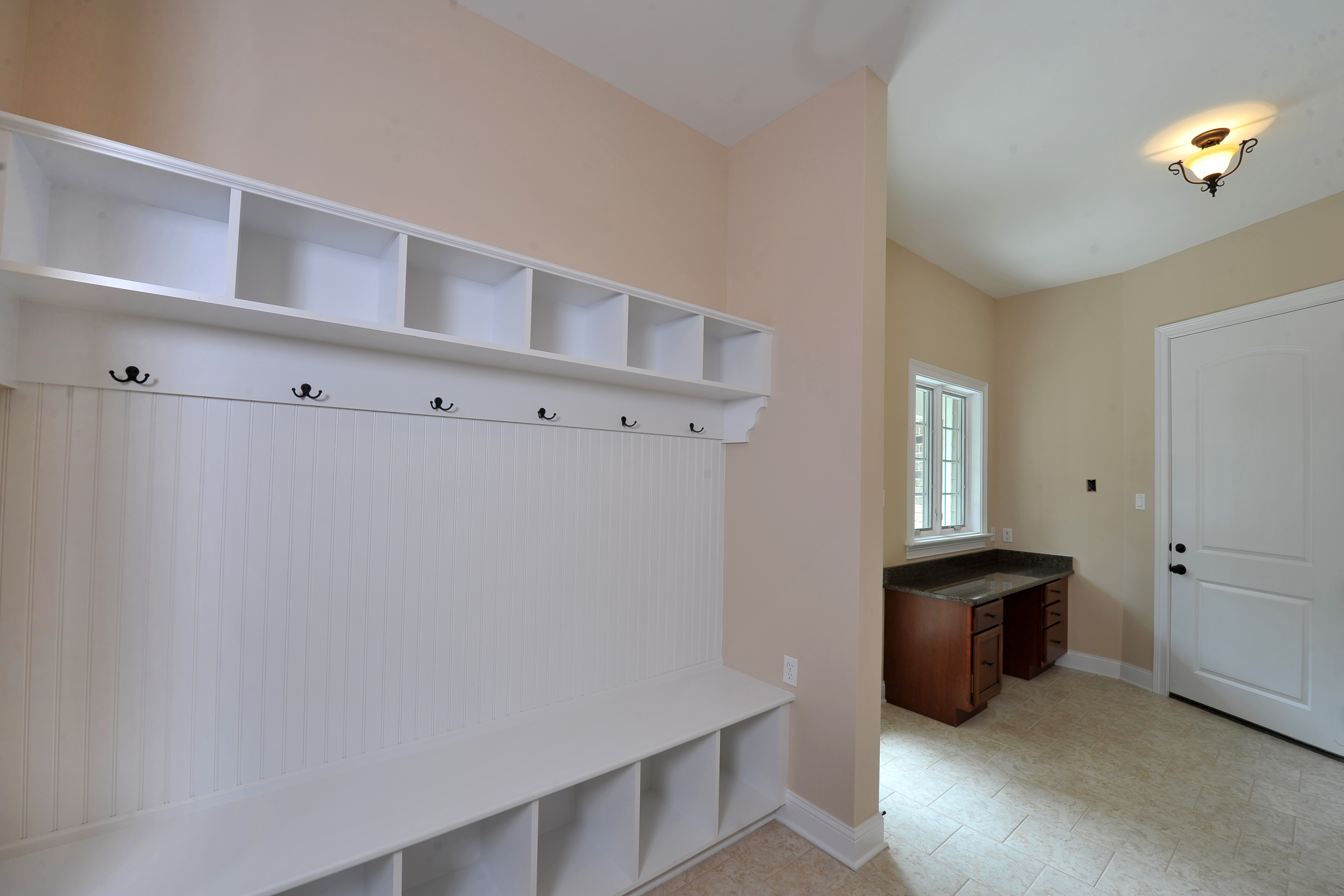 It seems like just yesterday the summer vacation began. We were planning our family trips, taking the kids to the pool, enjoying the sunshine and spending time with the family. And then, in a blink of the eye, school is back in session. How does that happen? If you feel the same way, you're not alone.
With the kids back in school, you might be thinking of ways to update your home and make it kid friendly. There is nothing worse than getting the kids ready for school only to be scrambling around trying to find a misplaced backpack, rain coat or gym bag. We pulled together some of our favorite home updates to keep your family organized and ready for the school year.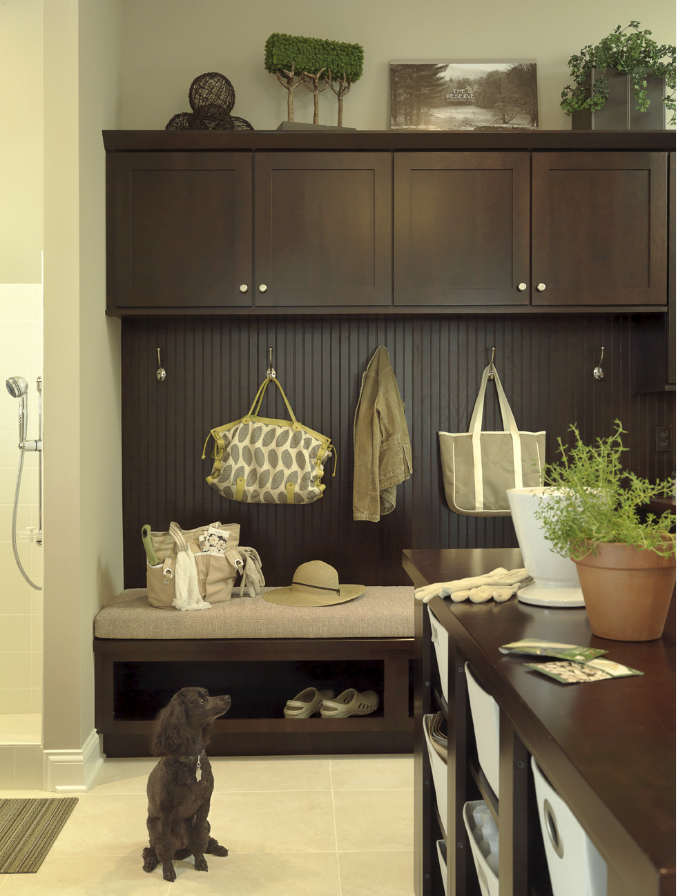 Mud Rooms
Creating a mud room in an entry way, laundry room or outside of the garage is a great way to have one dedication location for backpacks, shoes and bags. Avoid the hectic morning mad dash around the house gathering school supplies! It can be as simple as a few hooks and baskets to bookshelves and cubbies for each family member. The above photos are custom mudrooms we built for families with cubbies and hooks for each family member.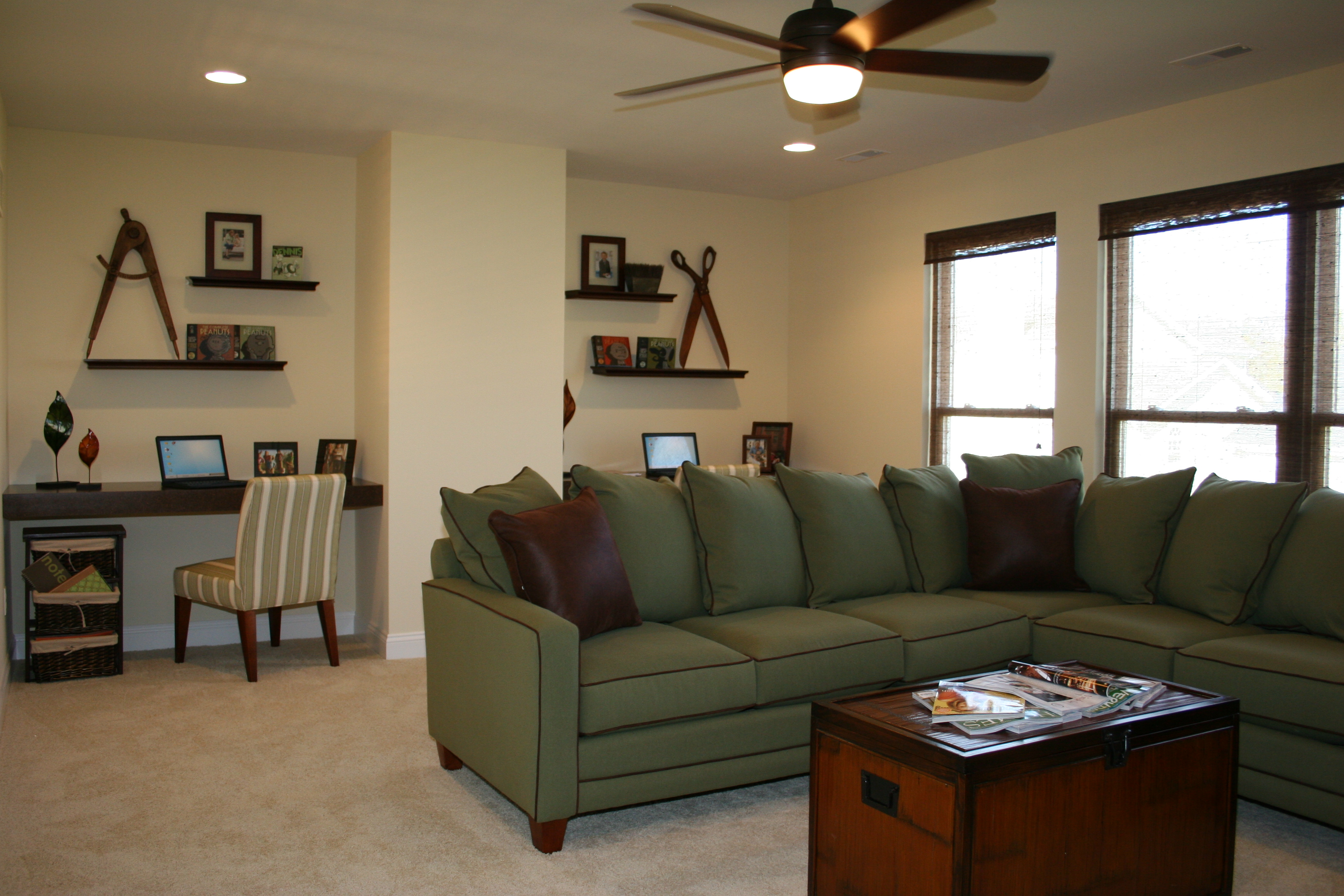 Homework Stations
Set up a homework station near the kitchen or living room that keeps the kids close to the hustle and bustle of the family but giving them a devoted place for their work. Some kids prefer the privacy of working in their rooms, but others like being able to communicate and be a part of other family activities while they work. The photo above is a recent project we did where we built individual homework stations. A great tip is building the desk out of counter tops, this allows you to control the desk height for the user's comfort.
Family Calendar Central
Now that the kids are back in school, the sports and activities are also back in full swing. Between your busy schedule and their many activities, it can be difficult to keep track of everything! Creating a master calendar for the entire family that is somewhere easily accessible for all (the kitchen, mudroom, etc.) is a great way to let everyone know what is scheduled for the week. Get the kids involved and let them choose their color and have them update their events.
Back- Up School Supply Station
One great tip is to purchase backup school supplies at the start of the school year, when they are cheaper and readily available. As your kids run out of pencils, pens, notebooks and glue sticks throughout the year, you don't need to run out to the store. You can shop from your own pantry!
We hope you enjoyed these tips and they help your family conquer the school year! What are your favorite organizational tips for your family? Be sure to let us know on Facebook!