A while back we wrote about a two-story remodel project we were working on in Chesterfield where we opened up the floor plan to create a more airy and open feel. Since that blog post, we have been busy remodeling and updating the home, and in the process, creating a very special feature- a custom bar in the dining room with some hidden features.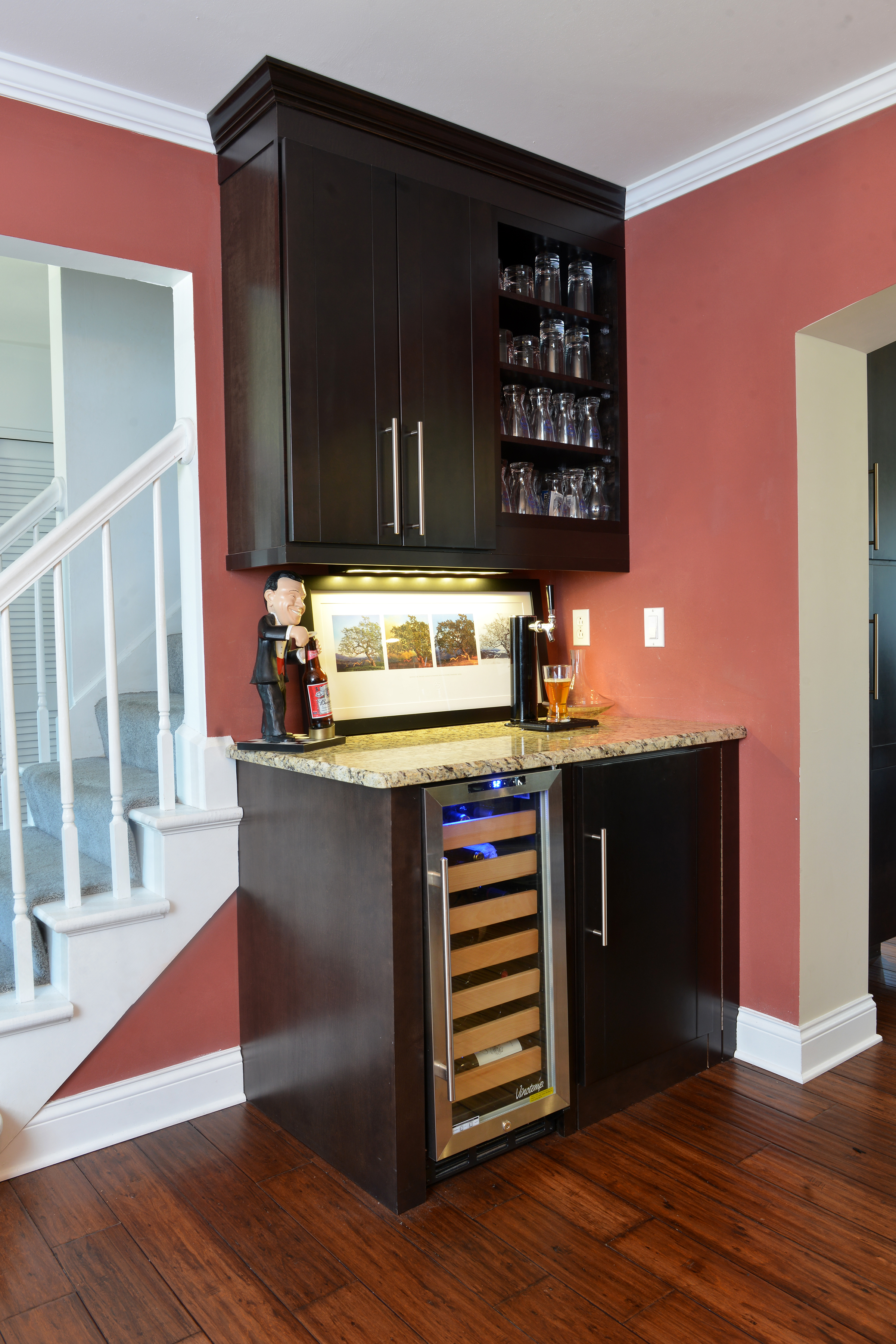 We created an awesome multi-purpose bar with a beer tap, wine storage, and custom cabinetry. The bar is very compact- only 45" wide X 28" deep. The left side has a 15" wine cooler, and the right side is a hidden kegerator, which holds a ½ barrel of beer and CO2 canister. It is completely hidden behind cabinets, which brings a sleek look to the bar. For ease of use, the kegerator is sitting on the floor, rather than in a cabinet with a bottom. We attached the toe-kick to the cabinet door so that it looks like a normal cabinet when closed. We added stunning granite counter tops that are beautiful, classic and even better- easy to clean! The bar is a great size; it fits into the area wonderfully without standing out or being intrusive.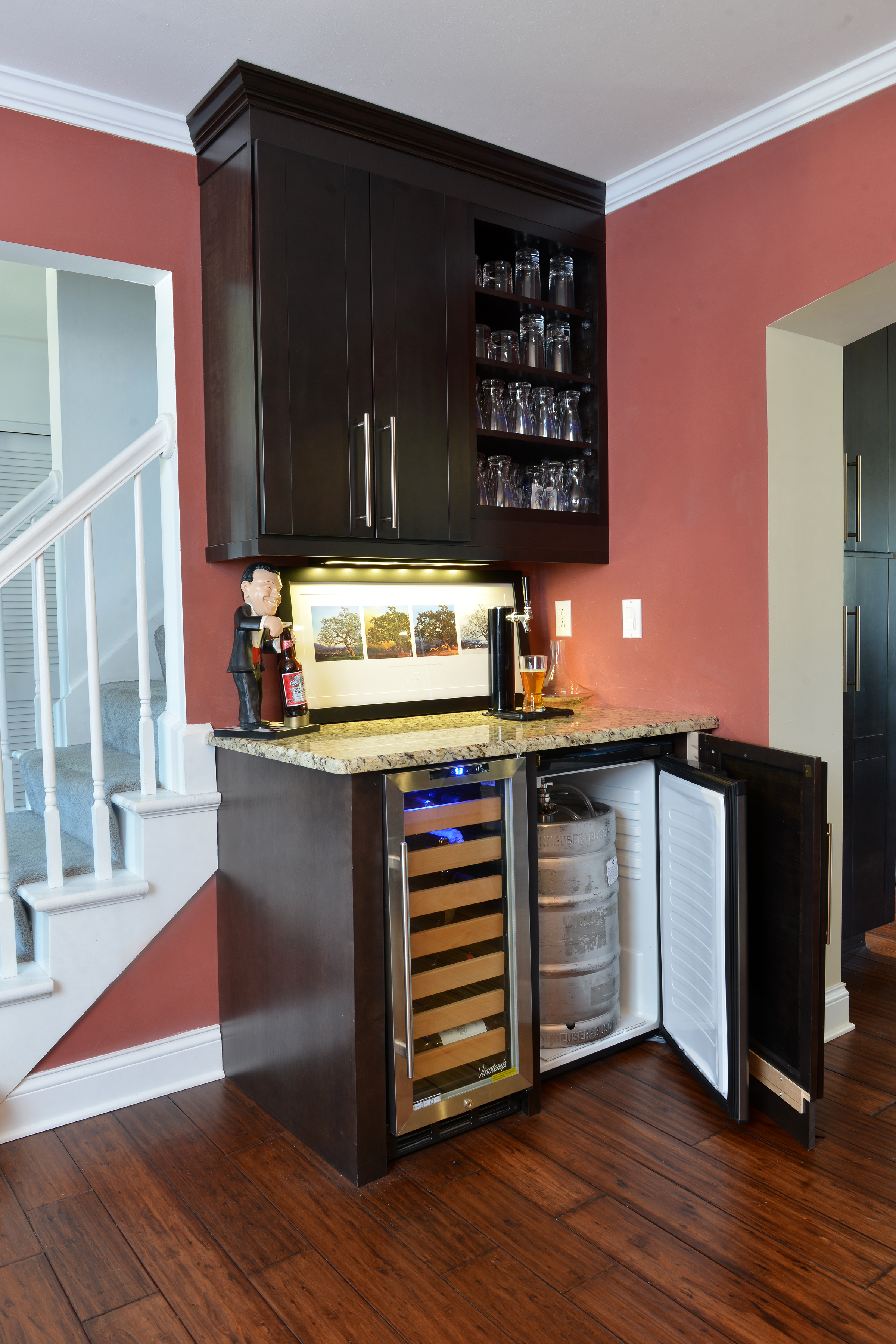 The bar is centrally located in the corner of the dining room next to a large opening we created between the breakfast room, kitchen and the dining room. The location is ideal to allow easy access to chilled wine and cold beer from the tap for the ultimate entertaining.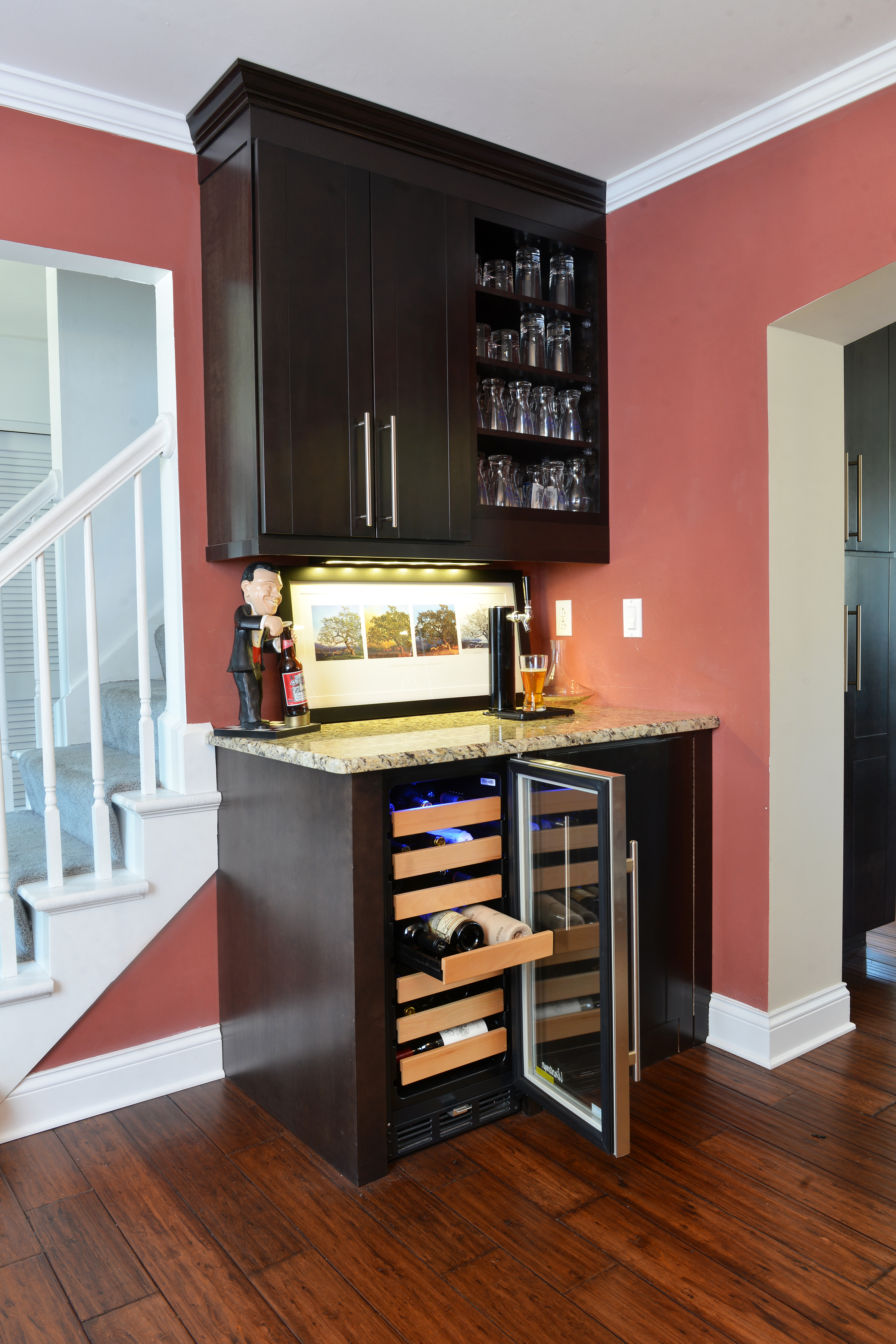 To see how we opened up the floor plan in this Chesterfield home, check out our previous blog post HERE. We enjoy every opportunity to be creative in the way we manipulated the small space to create a fully loaded, ready – to – serve – your – friends, bar. Stay tuned for more updates from this great remodel.
If you have a remodel project you would like us to tackle, contact DH Custom Homes today for an estimate!  You can also check out our Custom Bars Pinterest page for inspiration.