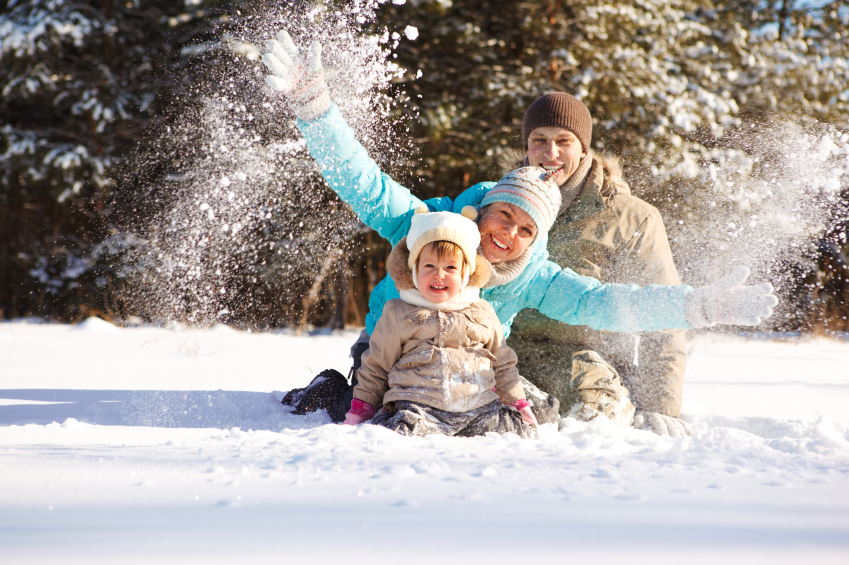 Even though December started with 50-degree highs, it has quickly turned wintry. There's sure to be more winter weather on the way. Snow will fall and icicles will form. That also means there is a host of new outdoor fun that can be had. So many of us have Norman-Rockwell-like scenes in our minds of sledding and snowball fights. But in today's video game console culture, it becomes more important than ever to instill memories in the minds of our children. According to recent studies, even a half-hour of exercise per day can make a difference in fighting back obesity and can also unlock new ideas for the youth in your household.
Of course, your winter should include the classic stuff – ice skating and fort building. If you try out a few of these ideas, however, you will get the creative juices flowing. In much the same way DH Custom Homes help families to create tailored homes, we want to help you to create custom winter fun. Enjoy!
Make Showshoes
There are videos online and other guides to help you enjoy a trek through the winter. With the proper footwear, you can extend the amount of time that you and the whole family can be comfortable outside. That means a trip to the neighborhood coffee shop for some hot cocoa is not out of the question.
Create Ice Candles
An old-time Scandinavian tradition, ice candles add a festive and elegant dimension to wintertime. They look simple and classy. At the same time, their creation gives you the chance to talk with your children about the science behind how a liquid becomes a solid. Check out this video for the step-by-step instructions:
(insert video)
Polar Explorer Game
Even if there is not snow outside, that does not mean you can't enjoy the winter spirit. It offers up the chance for a family-friendly competition, as well. Pack up a bunch of winter gear (hats, boots, goggles, gloves and more) into a basket or a bag. Set a timer and have the first player try to dress in all of the gear and complete an obstacle course – the course can be running across the driveway, throwing a football, etc.