Those warm, summer days are now officially behind us. We have moved on to early sunsets, fallen leaves and a definite chill in the air (not to mention our first snow!) With this cooler weather now upon us, there is no better way in our mind to spend time with family and friends than sitting around a fire. Everyone loves a good fire, whether that is indoors or enjoyed outside around a great outdoor fireplace with your loved ones.
From elegant to modern, many of our clients have us incorporate indoor and outdoor fireplaces or a combination see-through between their indoor and outdoor spaces. As designers and builders, we are always interested in seeing the creative twists and trends in the industry. We've spent some time on Pinterest recently (perhaps too much time) and we've seen some really great fireplace trends that will blow you away.
The first trend we currently love is an all glass fireplace. These are not only beautiful and simplistic, but will provide your home with a great modern feel. One of the benefits of a glass fireplace is that everyone in the room will have a great view of the roaring fire!
The modern, contemporary designs may not be everyone's taste. You can't go wrong with a traditional, rustic fireplace. Stone and wood touches on a fireplace be inviting and homey, a perfect escape on those cold fall and winter nights.
We love the look and feel of this traditional meets modern fireplace in our Oak. The dark stained, sleek mantel is a great contemporary touch to the beauty of the natural stone.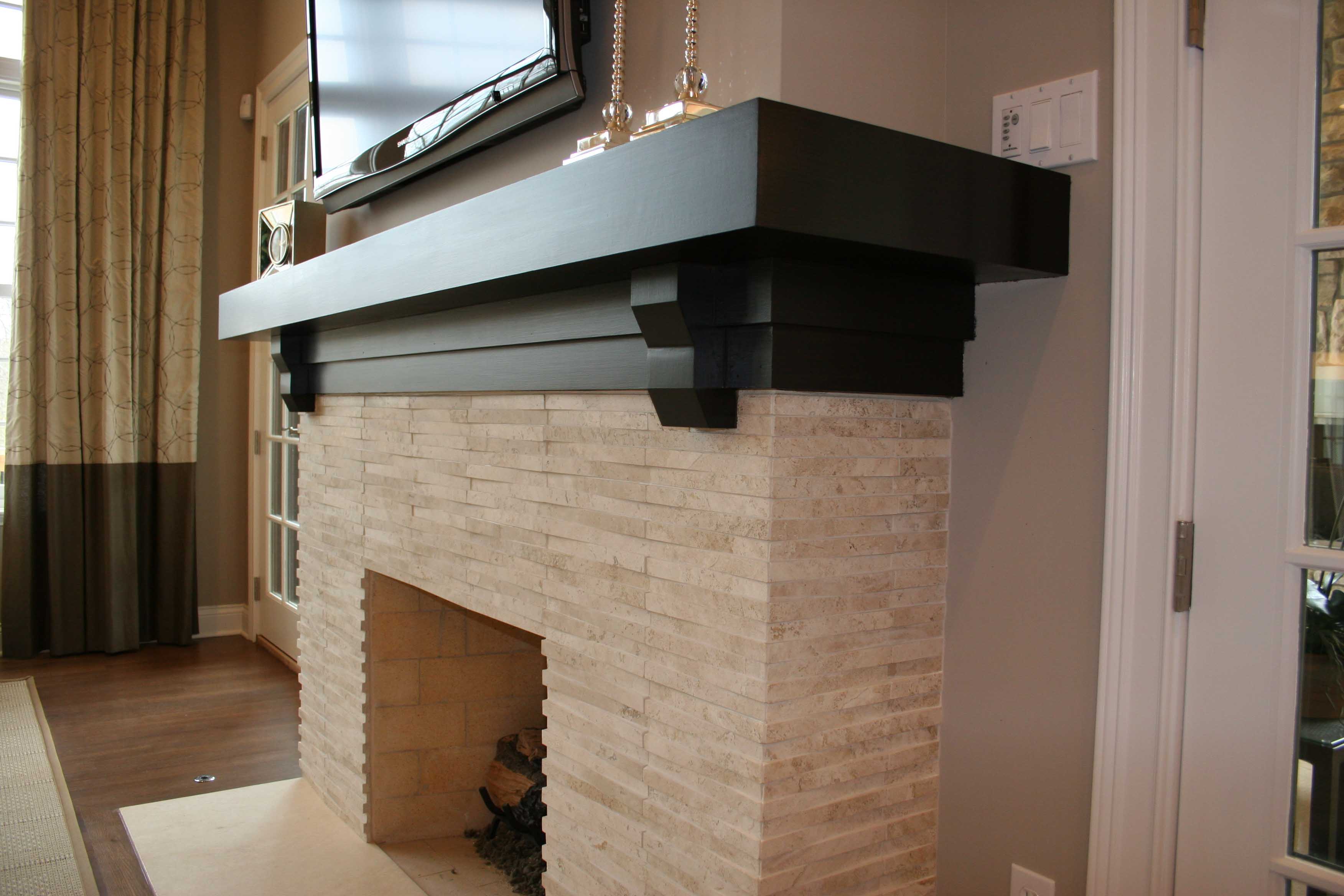 Design inspiration for your fireplace can come from anywhere. We custom-designed a mantel in an award-winning custom home after being inspired by the elliptical arch entry we created between the kitchen and living areas of the home. The painted wood mantel features a similar elliptical arch design. Other striking features include a 1×2 honed natural stone surround set in herringbone, 6×6 marble tile hearth and a painted black interior. Note: we used a special type of paint that could withstand the heat!

We cannot forget outdoor fireplaces, one of the greatest gathering places for family and friends. If you have a covered patio, this rustic fireplace would be perfect for you.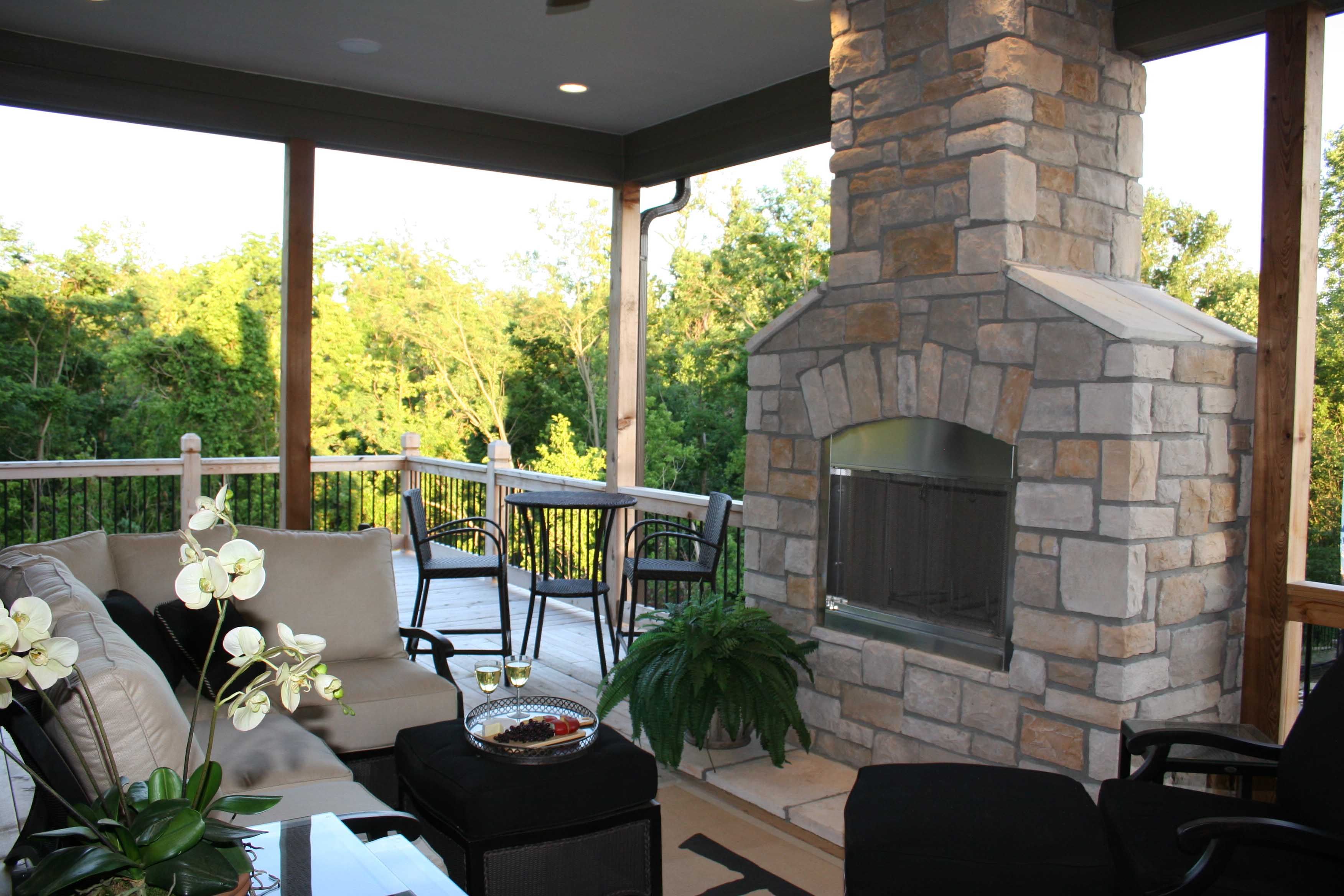 If you want the best of both worlds and have your fireplace work double-time for you, a combination indoor/outdoor see-through fireplace can't be beat.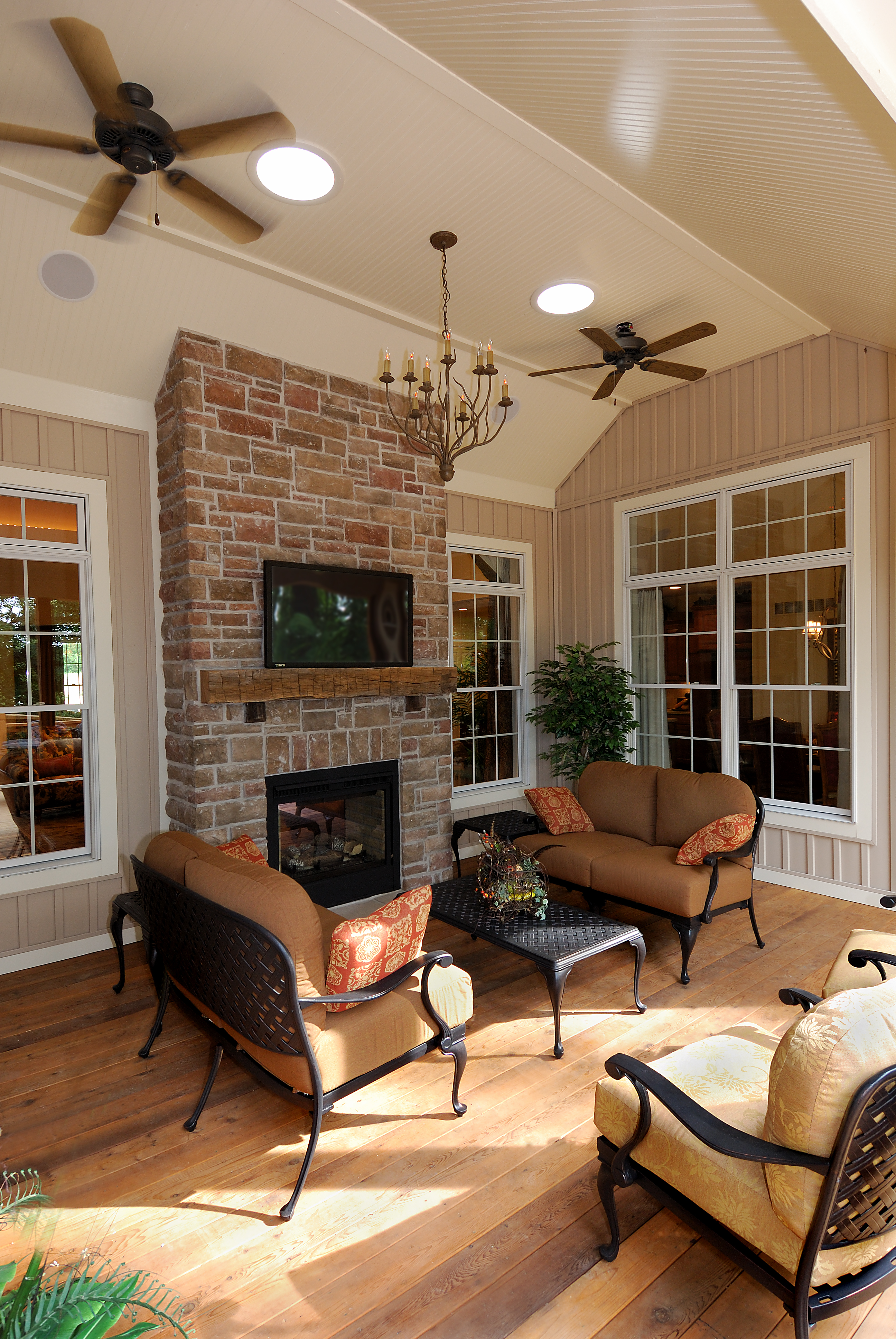 Your outdoor entertaining space is somewhere you can branch out and have some fun doing something a little bit different and creative. For instance, this fireplace becomes the focal point of your outdoor oasis with the unique and unusual design. The mix of stone detail and glass details would be sure to grab the attention of all your friends.
Interested in seeing more fireplace trends and designs that inspire us? Check out our Fireplace Pinterestboard, and stay warm!